Regular price
Sale price
$129.00
Unit price
per
Sale
Sold out
An anti-virus and anti-bacterial product;

Disinfect with effect of chlorine dioxide to protect from a wide range of viruses and bacteria;

Eliminate 99.9% airborne & sticked viruses and bacteria at once;

Prolonged protection up to 3 months;

Remove unpleasant odours;

Energy saving and environmental-

friendly;

 Easy to use and dose not need to connect to power.
Key Features:
1.Fast and Efficient
   ● 
Remove 99.9% of airborne and adhered viruses and bacteria at once.
   ● 
Remove unpleasant odors.
2.Long-lasting Protection
  ● 

The gel produced by Lumi technology has a honeycomb network structure, which wraps the gaseous chlorine dioxide layer by layer and continuously releases it into the air slowly and evenly.
  ● 

Through redox reactions, it penetrates and decomposes the bacteria and viruses in the air.
  ● 

Sustained release for up to 3 months.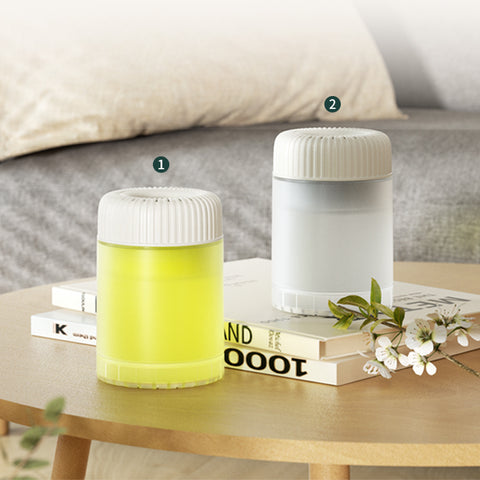 ① The gel turns yellow after activation.
   ② The gel gradually turned white as the chlorine dioxide was released.
 3. Safe & Non-toxic: internationally recognized as a safest disinfectant.
   ● Non-irritating to the skin, non-irritating to breathing and non-mutagenic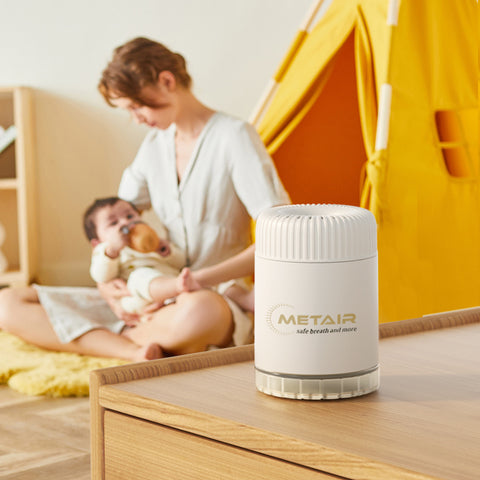 4. Comparison with antibacterial layer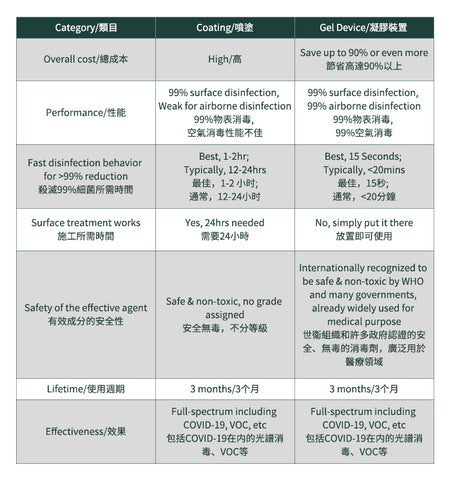 How to use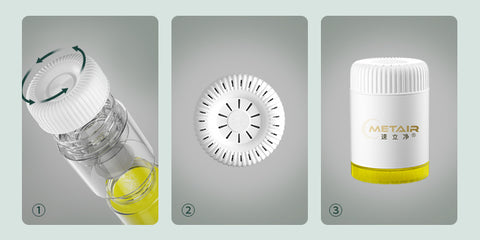 ● 

Unscrewing the bottle cap, the internal powder will automatically fall off into the liquid.
   ● Shaking the bottle gently from side to side to fully mix the contents inside, 
   ● 

Screwing on the attached breathable bottle cap until it is tight.
   ● 

Place it in the space that needs to be decontaminated and replace it when the gel color in the bottle fades to colorless.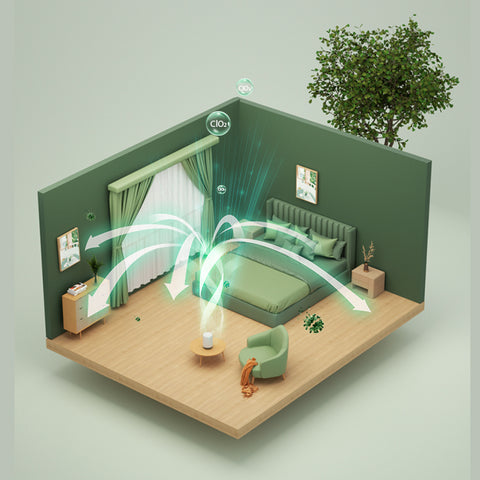 Applications
Metair can be used for the long-term, realtime, high-efficiency disinfection applications of the living environment, working environment, and closed public environment, e.g.:
    ● in kindergartens & school.
    ● in the entrance, living room, children's room, bedroom, toilet & pet's areas
    ● in hospitals, dentistry & other healthcare facilities.
    ● in public transports.
    ● in bank, office, meeting room, hotel & restaurant. Home, school, hotel, restaurant, hospital, office, pet room, etc.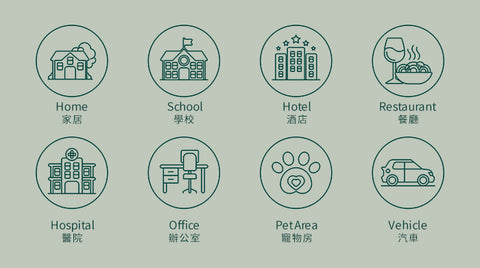 Third-party Certification


Precautions
Be careful to avoid accidental ingestion.
Keep out of reach of children.
Do not mix with or use at the same time as other products.
Do not inhale directly.
Increase ventilation if you detect any smell from this product. Check if it smells before using in your bedroom. (Please note that the product concentration will be stronger during the first few days of use.)
Avoid exposing the product to heat and direct sun during use and when storing.
Do not use this product for purposes other than those indicated here.
Do not use next to precious metals or precision machinery as this product can corrode metals.
Do not use next to colored fabrics, as this product can cause bleaching.
Do not use in a small closed environment, such as in a car, or in a refrigerator.
Do not use near animals and/or plants.
Wipe off immediately if spilled.
Emergency Measures
In case of accidental ingestion: Immediately rinse your mouth and drink water or milk. Do not induce vomiting. Consult a physician.
In case of eye contact: Immediately flush eye with a plenty of water and seek immediate medical attention.
In case of skin contact: Immediately wash exposed skin with soap and rinse with plenty of water. Consult a physician for any appearances of burns or rashes.
Discontinue use if any discomforting symptoms appear.
View full details